When traveling through Western Loudoun near Hillsboro, you may have noticed a store at the intersection of Routes 9/690, that you "marked" as a place that you needed to visit the next time that you drove through the area.
Founded in 2007, the Stoneybrook Farm and Market has grown from a small roadside table to a natural grocer and deli store that serves sandwiches, coffee and a variety of other natural and locally-sourced items.
The Stoneybrook Farm Deli
Featured selections from their menu include: "The Deli Rose", a Roast/Corned beef sandwich with pepper jack/cheddar cheese on an onion roll with special sauce, and a "Garden Burger" that includes organic vegetables from their farm on a kaiser roll.
In addition to those menu items, you can also "design your own" sandwich from fresh meats and cheeses that have reviewers on Yelp raving and coming back multiple times!
Organic Produce and Locally Sourced Meats
Beyond the deli menu, the store has a full selection of organic produce, meats, cheeses and dairy items. The dairy items include organic milk from the Trickling Springs Creamery and their produce comes from the one hundred acre Stoneybrook Farm, located just down the road in Purcellville, VA.
Soaps, Oils and Candles
After you have picked up your lunch or dinner, you can check out their wide selection of soaps, oils and natural products. During a recent visit, we found handmade soaps from The Parsonage Soap Company, and aromatic candles from a local business that left us ready to visit the vineyards and breweries of Western Loudoun.
So, the next time that you are traveling through Western Loudoun, (or if you are lucky enough to already live here), make sure to visit the Stoneybrook Farm store. You won't regret visiting and taking home a locally sourced meal that will make you feel great!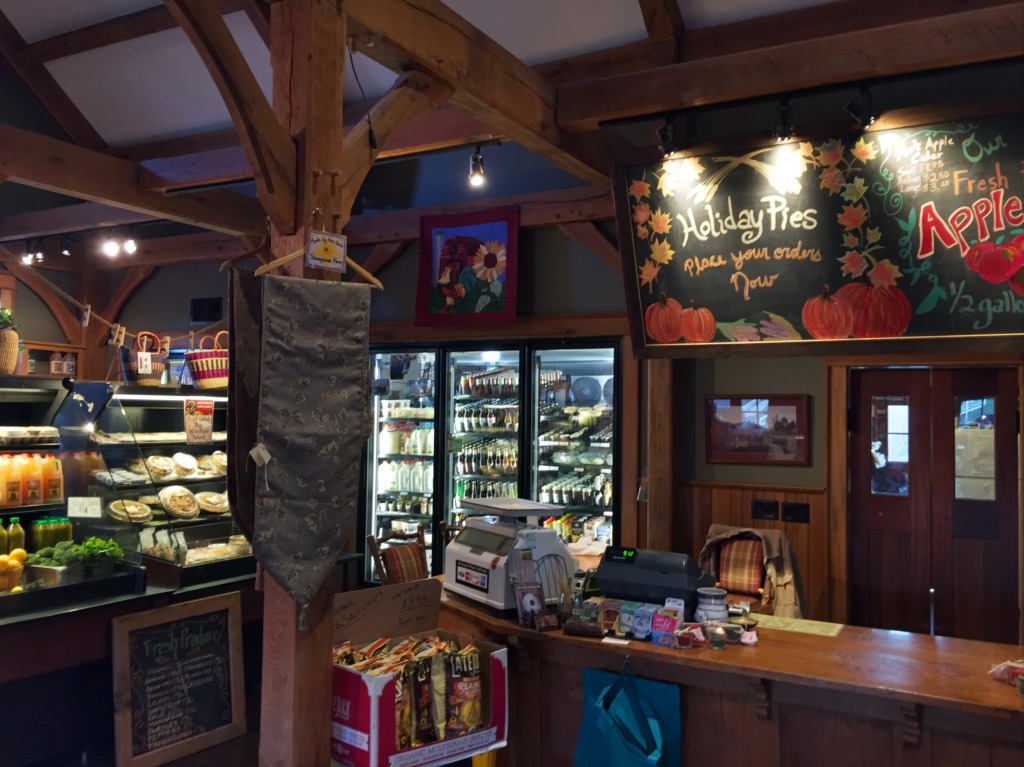 37091 Charlestown Pike (Route 9)
Hillsboro, VA 20132
540-668-9067
http://stoneybrookfarm.org/
http://www.yelp.com/biz/stoneybrook-farm-hillsboro