Its a cold Saturday and I am traveling the backroads of Lovettsville heading to a listing appointment looking to kill a few minutes, so I stop into another of Western Loudoun's great vineyards, Creeks Edge Winery. I sit down at a beautiful natural wood table and order their Valentine's Day special and drink in the ambiance of the place. There are quite a few couples milling about, and for a moment I wished that I was here with my wife, because the place is so romantic.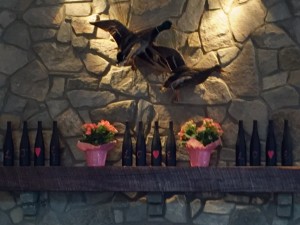 For a place that opened in the Spring of 2014, it is impressive how many people have started following this vineyard and their offerings of Merlots, Vidal Blancs, and Chardonnays. The crowd turning out on this cold Saturday speaks volumes to how popular this place is becoming. I imagine that they have quite a few events booked where many of the couples I saw will be celebrating another "special day".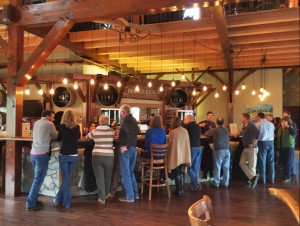 In addition to offering a wide variety of wine, they have a light menu provided by Market Table Bistro, and live entertainment most weekends. I would imagine that on a warm weekend, sitting out on their balcony enjoying a nice glass of Pinot Gris or a glass of sangria (which I had here in the fall) would be pretty nice.
Creeks Edge is located in downtown Taylorstown, just around the corner from Lovettsville and offers a nice alternative to some of the large vineyards that are in Loudoun (but equally good).
Creeks Edge Winery (Yelp)
41255 Annas Lane
Lovettsville, Virginia 20180
540-822-3825
[email protected]
Interested in finding a home close to this jewel in Loudoun County? Take a look at these Lovettsville close by homes for sale with the Bush Realty Group and Loudoun Homes!